Have you just been in a car accident or are you curious about what to do if you're ever in that situation? Read on to find out everything you need to know.
Check out this helpful guide on what to do if you're ever in a car accident
Accidents happen.
They're unfortunate but it's just a way of life, some things are out of our control.
Here at Honda, we do our best to mitigate these risks, like with our Honda SENSING technology, but we can't control everything.
Accidents can be quite a traumatising experience. If you ever find yourself in an accident, it's important to know what the next steps are.
We've put together a guide on what to do if you ever find yourself in an accident, hopefully it can help. Each Australian state and territory has its own rules and laws. This article is a guide only and you should always check and follow the specific rules in your state or territory.
Make Sure You And Everyone Else Are Safe And Sound
The first thing you should do in the case of a car crash is to make sure that everyone involved is safe. Begin by assessing yourself and anyone in the car with you.
If no one requires urgent medical attention, try and move the vehicles - if you're legally allowed to and it's safe to do so - so they're not causing an obstruction on the road.
Contact Emergency Services If Necessary
If someone is seriously injured or you suspect that they might be seriously injured, call an ambulance on 000 immediately.
If the crash is serious, you believe the other participant is under the influence of drugs or alcohol or you are legally required to, contact the police on 000 immediately.
Gather The Appropriate Details
How often do you hear that you have to 'exchange details' after an accident? But sometimes it's confusing to know what these details are.
You should get four different kinds of information from the other driver.
About them
To get information about the other driver, it's always best to get all the information on their driver's licence as well as their contact information.
You essentially want:
Name

Address

Driver's Licence Number

Contact Information
About the car
Next you're going to want to gather as much information about the other car as you can.
A good tip is to take as many pictures as you can. You can never have too many photos. Make sure to get photos of the damage caused on both cars
Also grab the following
Vehicle Description (Make, Model & Year)

Number plate
About their insurance
While this isn't essential, if possible get information about the other driver's insurance provider including the company name and their membership number (if the other person is willing to provide it).
About the accident
This one's very important because it can save you in the long run. Collect as much information about the accident as you can. We've included a list below.
Time and date

Address

What happened

Notes regarding driving conditions

If there were witnesses try to get their contact details

Lots of photos (you can't have too many)
Call Your Insurance Provider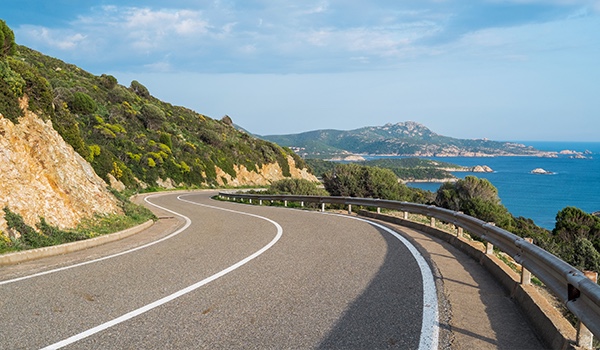 This one's pretty easy. Call your insurance provider and let them know you've been in an accident. They'll ask all the necessary questions and guide you through the process. They might help organise a tow truck if necessary as well.
If you're protected by Honda Premier Motor Insurance, you can call us on 1300 301 019 to speak to one of our friendly insurance experts.
What not to do after a car accident
Now you know what to do in the case of an accident, it's always good to know what not to do as well.
The most important thing to do is not panic.
Car accidents can be extremely stressful and traumatising. Remember that as long as everyone is safe, it's not the end of the world.
Whenever you're involved in a car accident always pull over when it's safe to do so. Never drive away from the scene of an accident.
Honda SENSING
While we can't promise you'll never experience a car accident, we can do our best to try and mitigate the possibility.
Introducing Honda SENSING, Honda Sensing is Honda's suite of active safety features that protect you behind the wheel.
The Honda SENSING suite includes
Forward Collision Warning

Collision Mitigation Braking System

Lane Departure Warning

Lane Keep Assist

Road Departure Mitigation System

Adaptive Cruise Control with Low-Speed Follow
To learn more about Honda SENSING and see it in action for yourself, contact your local Honda dealer.