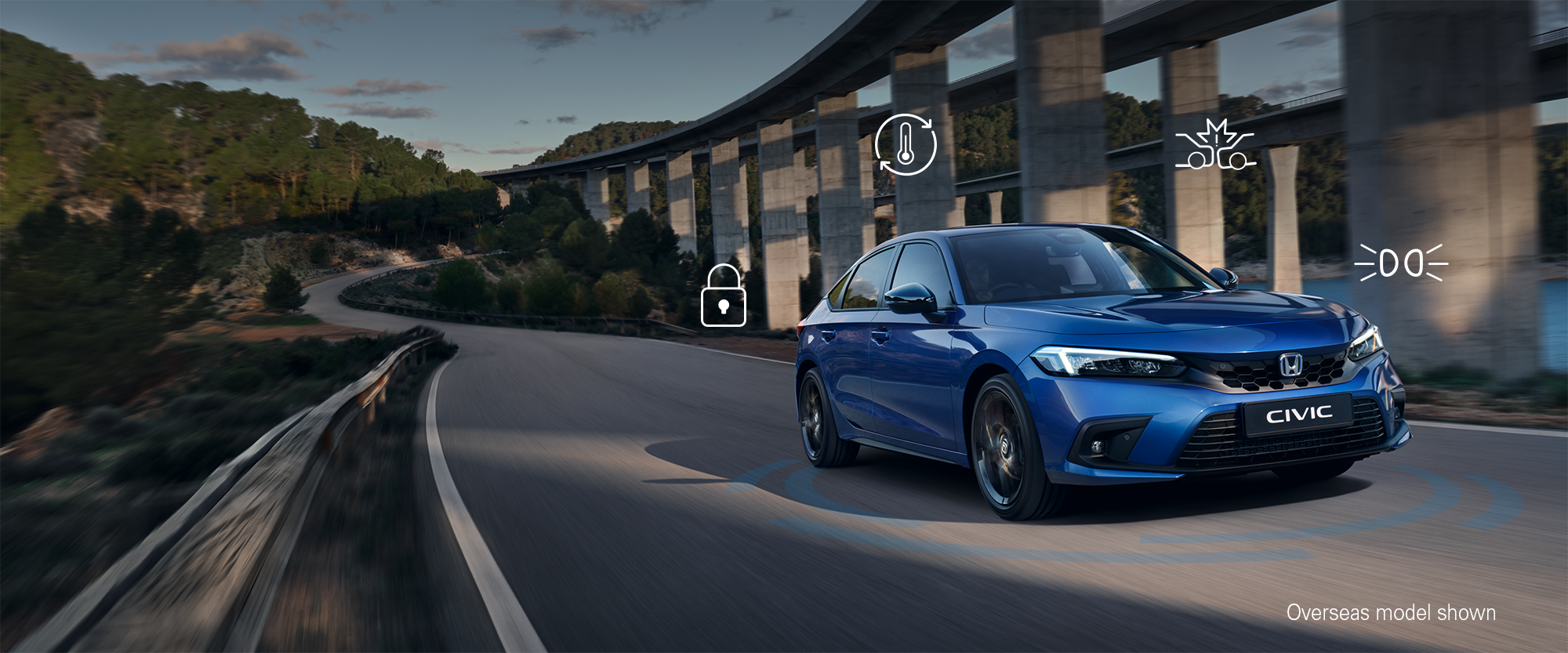 Honda Connect
Connect with Joy
Connect with your car like never before
Honda Connect is a new app that allows you to connect to your car like never before. Control several aspects of your car, receive updates and notifications all through your smartphone with Honda Connect.
Through innovation and advanced automotive technology, Honda Connect is bringing drivers extra convenience and peace of mind when stepping into their car. With just a couple taps, you can turn the lights on and off, remotely lock the doors, geo-locate your car, and check your fuel level all without stepping into your carD48.
View important information about the Honda Connect App and terms and conditions of use.
We've created the video below so you can learn more about the Honda Connect app.

Climate control
How great is stepping into a heated car on a cold day? With climate control, you can prepare your Honda in advance by setting temperatures to keep you and your passengers comfortable as soon as you step inside.

Lights on/off
Never lose your car in a parking lot! With Honda Connect, you can remotely interact with your vehicle and locate your car by switching on the headlights and taillights.

Remote lock/unlock
Worried you forgot to lock up? Does a passenger need access to the car, but they don't have a vehicle key? With Honda Connect you can remotely lock or unlock your Honda from anywhere with a simple tap.

Automatic Collision Detection
In the event of airbag deployment, a notification will get sent promptly to the device logged into Honda Connect.D65 The app will also alert a Honda Connect Customer Care agent.


Visual dashboard
Check your current fuel level without having to go into your car.


Location finder
Know exactly where your car is with our easy-to-use map.


Trip log / recent trip history
Record your journey information and access it later.


Geofencing alert
Set your radius for extra peace-of-mind. If driving is detected outside your radius, you will be alerted.

Push notifications
Receive notifications if airbags are deployed, battery voltage is low or if security alarms are activated.


Speed alert
Set a speed alert and automatically receive updates if exceeded.


Car status
Receive messages such as low battery voltage alerts or if security alarms are activated.


Emergency call button
Access to contacts, Honda roadside assist, or emergency services.
Get Honda Connect in 3 steps

Sign your vehicle contract (All-new CR-V, Civic Type R,
Honda ZR-V and Civic e:HEV LX)
Get 5 years complimentary service with your vehicle. Please Opt in to Honda Connect when your purchase your vehicle.

Download the app
The Honda Connect app is available on for iOS and Android
Download on iOS
Download for Android

Your Honda Centre will connect your account upon delivery of vehicle
Your Honda Centre will link your Honda account to the car.
Already own a car? See 'How do I link my vehicle to Honda Connect?'

Honda Connect FAQs

Want to find out more about Honda Connect?
Visit our Frequently Asked Questions.