What does an engine air filter do? How often do you need to replace one? Find out in our handy guide.
So, what the H is an engine air filter? Find out how to replace yours when the time comes.
You wouldn't think something as simple as a filter for your engine could make a big impact on your vehicle's performance. But the truth is it makes a huge difference.
With a dirty filter, your engine could be sucking in debris such as dirt, dust, pollen and even salt for those who live by the beach.
This debris can cause serious damage to your engine if it goes untreated. A clean engine air filter can also increase fuel efficiency because the engine is getting the maximum amount of clean air possible.
What does an air filter do in a car?
For an engine to work, it needs a constant supply of air to perform efficiently. Not only does this air need to be constant, it needs to be clean as well. The way that we clean the air is with an engine air filter.
A car will generally have air vents located somewhere at the front of the vehicle. Air will flow through these vents, through the air filter and into the combustion chambers.
Engine air filters are usually made of pleated paper and can be found inside a plastic box within the engine bay.
How often to replace an air filter in a car
How often you need to replace your engine air filter varies depending on the make and model of your car and other external factors. Honda recommends replacing your engine air filter in your Honda vehicle approximately every 60,000 kms but always make sure to check with your local Honda dealer or mechanic.
Honda Tailored Servicing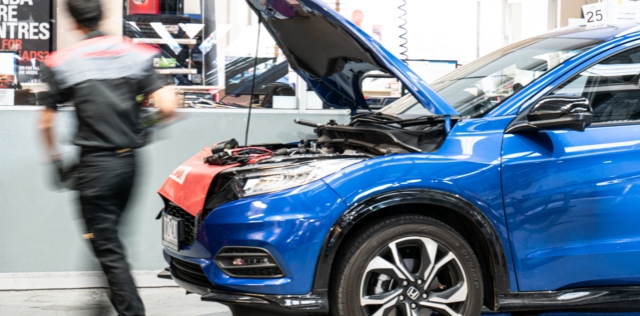 Engine air filters are hard workers and with a regular clean they can go a long way. But they don't last forever. Much like your vacuum cleaner, the filter needs to be replaced periodically to ensure optimum performance.
As part of Honda's Tailored Servicing Program, replacing your engine air filter is classified as an adaptive service item.
What this means is that when you visit your local Honda dealer for a scheduled service, our team will service all the items covered under the base service which includes things like engine oil, safety checks and tyre rotation. They will also service adaptive items.
Adaptive service items are items that only require attention periodically based on external factors like driving style, driving conditions and age of the car.
To learn more about Honda Tailored Servicing and how it can benefit you, get in touch with your local Honda dealer today.
Honda Genuine Parts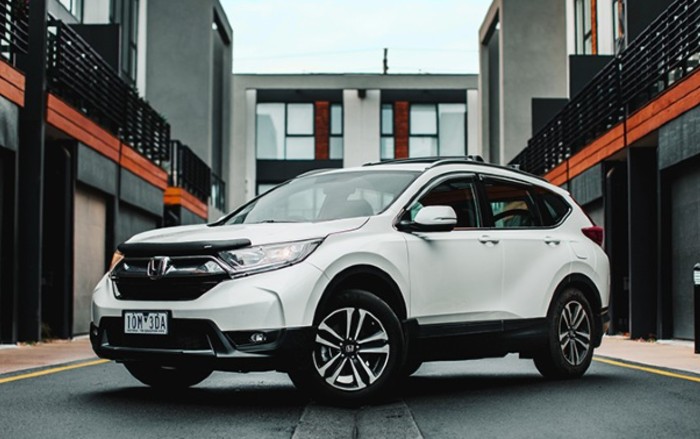 While non-genuine engine air filters may look the same as Honda Genuine Parts, the quality of the product can severely compromise your vehicle's reliability. That's why we recommend you always source your genuine parts and oils from an authorised Honda dealer to make sure you're getting exactly what your Honda needs to operate safely. You can order parts through your local dealer here