Transparent servicing and residual values key to long-term customer satisfaction.
Customer satisfaction needs to extend well beyond the point of purchasing a new car, according to Honda Australia.
The Japanese brand has recently overhauled its operations in Australia, introducing an agency model that transforms its dealerships into selling agents with a sharper focus on the customer experience.
A critical element of the new philosophy is what Honda calls the Road Ahead Guarantee. All new Honda vehicles will come with a long-term ownership incentive that includes a five-year, unlimited kilometre warranty with five years of premium roadside assistance and an ultra-affordable servicing plan for the same time period, with the first five standard scheduled services costing $125 each for each new vehicle purchased from 1 July 2021.
It is aligned with the Honda One Price Promise that always ensures a consistent price on all new Honda vehicles across Australia, before adding accessories or any cross-border delivery fee, as well as a revised network of Honda Centres with service centres in more convenient locations for customers.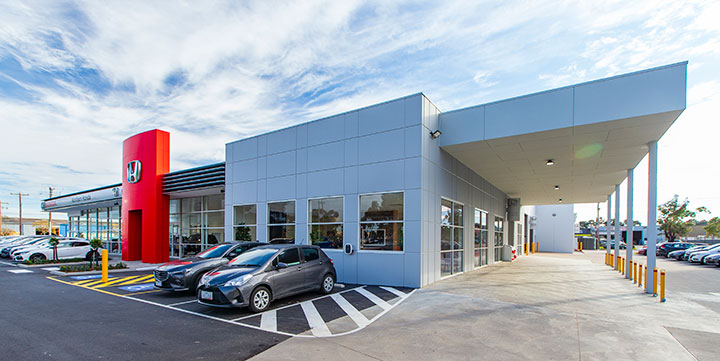 Northern Honda, Melbourne
"We have excellent customer retention and want to reward our loyal and highly valued customer base with a more relational and less transactional experience," said Honda Australia's Managing Director, Stephen Collins.
"We know our customers want good value, strong resale value and a seamless ownership experience on top of reliable engineering and quality vehicles.
"We've tried to make it about more than just buying the car; it's the interaction with the brand and the product specialists, and then the service experience, right throughout the lifecycle."
"What we want to do is be more transparent with as many costs shared up front as possible."
Collins says the same customer-friendly approach that has been implemented in the showroom environment has also been transferred into the service department, with specialists now trained to communicate in "more human language" and clearly identify and explain any additional repairs that may be required immediately, or the near-term future.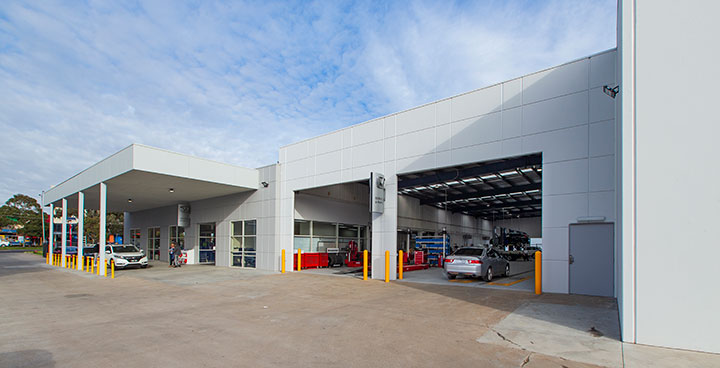 Northern Honda, Melbourne
As such, Honda has implemented a new 'Voice of the Customer' program that allows customers to directly provide feedback on any issues with their vehicle, the sales process or servicing.
"Our new feedback system goes straight to the customer – there's no intervention from the Honda Centre or service centre. This way we can address any issues much quicker than we could in the past.
"That helps us to manage it at both ends; the cost of the repair and the voice of the customer, which makes the overall customer experience much better ."
For Tanya Waite, who recently purchased a 2021 Honda CR-V from Southport Honda on the Gold Coast, the low-cost servicing schedule, roadside assistance and five-year warranty was a pleasant surprise.
"The servicing costs definitely surprised us – in a good way – after we bought the car," she said.
"I think the costs for servicing have been very unpredictable and expensive in the past, so it was great to know what the costs were going forward. And it's really affordable.
"I like the transparency around the cost of the first five services. Budget-wise, understanding the full cost upfront is really good.
"The five years of roadside assistance was another good incentive too."
While Waite intends to keep her CR-V for a long period of time, the fact that Honda's Road Ahead Guarantee and One Price Promise could potentially improve the second-hand value of her car when it does come time to sell it was another bonus.
"It wasn't something that we factored in, but it is a good thing to know we have invested wisely," she said.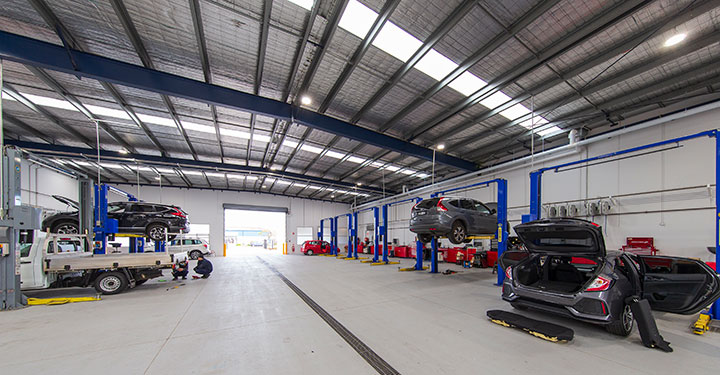 Northern Honda, Melbourne