If you're planning on driving with pets this guide is for you. Check out everything you need to know to keep your fur baby safe on the road.
Dogs and car rides - Sometimes the combination is a recipe for disaster. Check out this guide on how to safely travel with your pets
Don't we just love our pets?
We'd do anything for our furry little friends, and sometimes that includes taking them with us everywhere we go.
No matter who (or what) you're carrying, whether it's the family pooch or even a bird, there's the right way to drive with pets and the wrong way.
So whether you're after dogs-in-cars suggestions or the best way to travel with pets you've come to the right place.
Each state and territory will have their own laws and rules on transporting pets. Make sure you check them before you travel to make sure you are up-to-date and comply with them.
Read on for all there is to know about driving with pets.
Packing List
No matter the animal, whether it's big or small - preparation is key.
Generally within Australia the only pets you'll find are cats, dogs or on the odd occasion, a bird. Travelling with animals who live in cages - like birds or even guinea pigs - is fairly simple. Just make sure they have enough food and water, they're in a cool place and their housing is firmly secured and you're good to go.
Most of the time cats will be transported in a cat carrier. If this is the case, the same rules apply. Just ensure that your cat is comfortable and safe for the drive ahead.
It's when you start driving with dogs in the car that it can get a little tricky. Having your dog restrained is essential. It's also important to make sure your dog's entertained during the journey to come.
When you're travelling with a dog its important you're prepared for any situation. Consider the following items the next time you drive with your pooch in the car.
Food & water

Leashes & collars

Your dog's favourite toys

Any medication (if necessary)

First aid kit

A towel

His or her bed

Plastic bags
The Importance Of A Harness
It's not uncommon for unrestrained dogs to be the cause of car accidents.
Making sure that your dog is restrained when you're driving is super important. This is not only for your dog's safety but yours as well.
There are a number of different ways you can restrain your dog while you're driving. As long as your pooch is restrained and unable to distract you, that's the key.
Take into consideration your dog's size and temperament when choosing a restraint and don't be afraid to consult with your pet supplies shop.
The Honda CR-V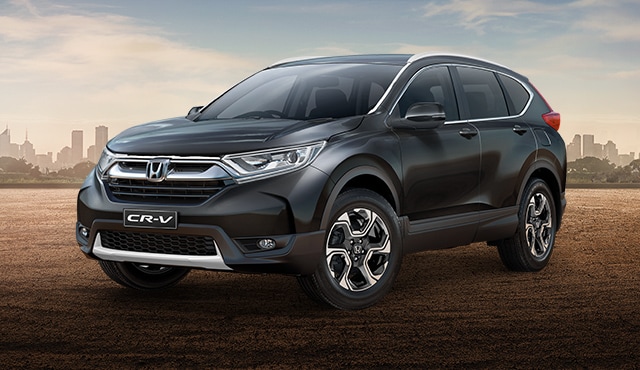 If you're after the perfect car that can accommodate your pets, look no further than the Honda CR-V.
The CR-V comes in a 5 or 7 seat option and has enough space and versatility to transport pets, kids and anything else you could possibly imagine.
If you're interested in learning more about the Honda CR-V and how it can help make your life easier, reach out and find a dealer near you today and speak to one of our friendly Honda experts.