Looking for a reason to purchase a new 7 seater car? Well we're giving you 7. Take a look.
7 benefits of a 7 seater
So you're thinking about a 7 seater? Excellent choice.
There's plenty of reasons why you should choose one of the best 7 seater SUVs in Australia - The Honda CR-V. Here's 7 of them.
1. 7 seats
First and foremost the best thing about a 7 seater is the 7 seats!
Whether you're chaperoning friends or family around, with 7 seats and plenty of space, there's room for everyone.
2. Storage Space
With Honda's versatile seating system, it's never been easier to fold the seats down and give you a huge amount of boot space.
With all this storage potential, the opportunities are endless in a CR-V.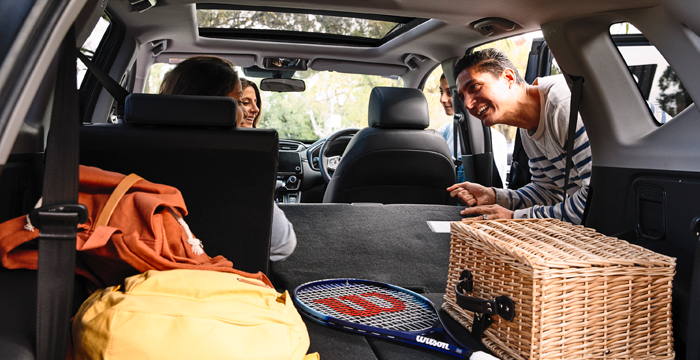 3. Variety
I know we're talking about 7 seater SUVs but did you know the CR-V has a 5 seat option?
Our 5 seater option offers ultimate comfort for those in the back seats. There's plenty of headroom, legroom and storage space as well as personal USB ports and air vents for those in the back seats.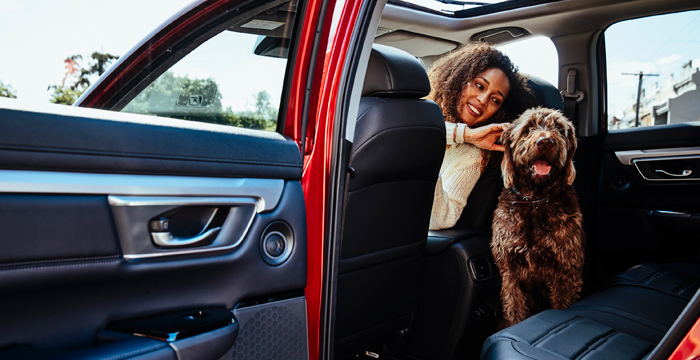 4. Towing Capacity
Not only can our CR-V 7-seaters accommodate two extra passengers, they can still tow up to 1,000kg (1000kg with 7 seats occupied or 1300kg with 5 seats occupied), so the Honda CR-V is perfect for towing a small trailer for all those family adventures.
Although with all the storage space provided, we don't know why you'd need to.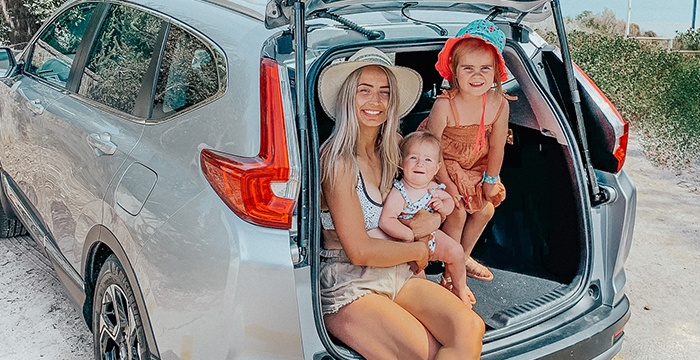 5. Safety
The Honda CR-V comes with a five star ANCAP safety rating as well as a whole suite of driving features purpose built with your safety in mind.
Honda Sensing is a suite of driving features that support and enhance your driving senses to help keep you safer on the road.
6. Comfort
With heated front seats, seat memory which can lock in your preferred position and a cockpit style dashboard, you'll experience full control combined with an unmatched level of comfort.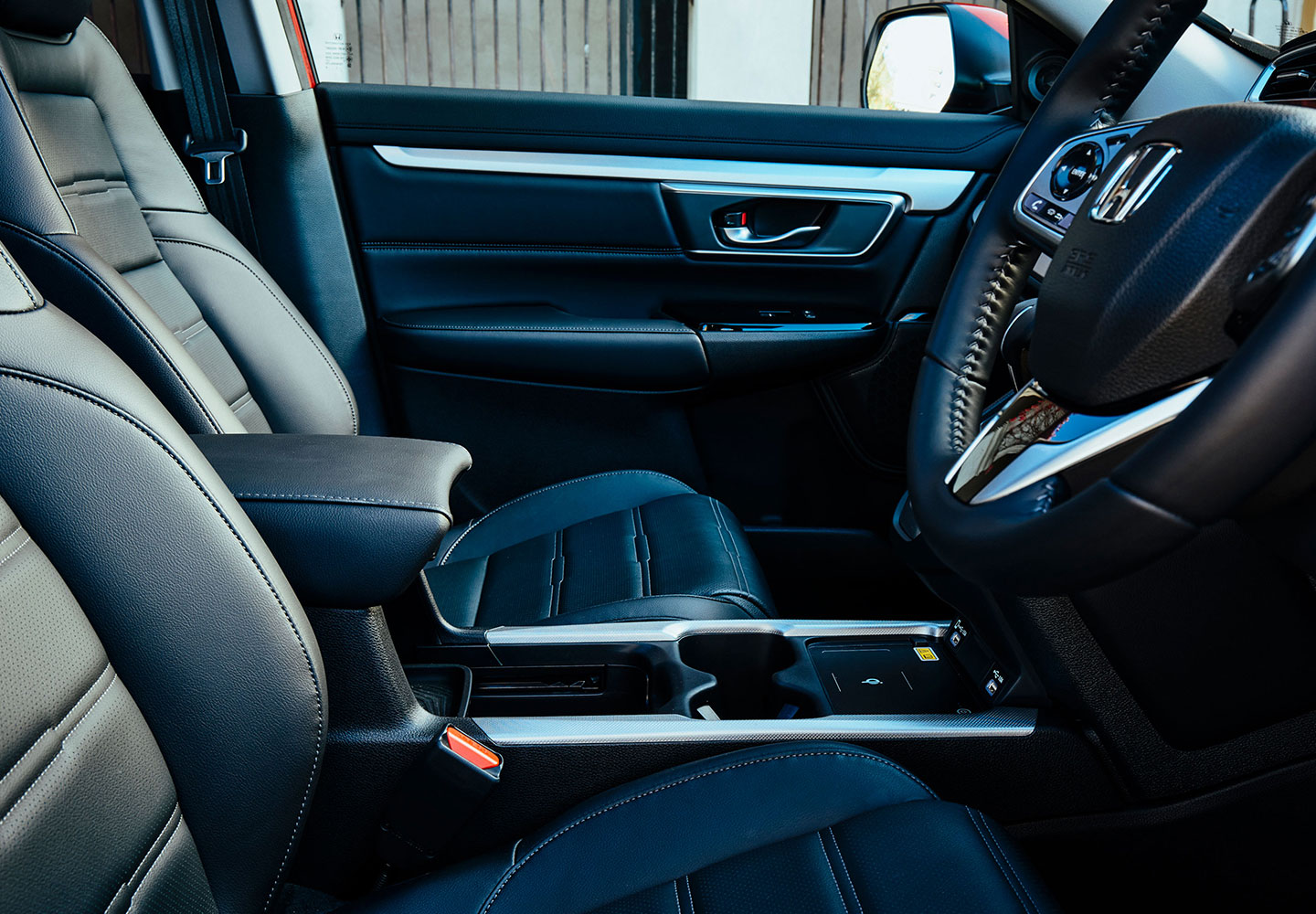 7. Versatility
The Honda CR-V is now more versatile than ever. It can go from a family mover to an adventure companion in seconds.
Tackle the city with our Honda Sensing technology or head to the outdoors with the AWD option.
You're only limited by your imagination.
The Honda CR-V
If you're after a fuel efficient SUV with 7 passenger seating then look no further.
The Honda CR-V has been redesigned from the ground up and has been rebuilt with advanced technology and connectivity, superior safety systems and plenty of storage space.
Find a dealer today to learn more about the CR-V.