Kerrie from Bailey and the Bump gives us the lowdown on her favourite things about the all-new adventure ready Honda CR-V.
Don't you just love that new car feeling? The smell, the look, the feel. Test-driving the all-new Honda CR-V VTi-L with my family set the senses alight. We found ourselves looking for any excuse to get out on the road with the CR-V. Suffice to say, I didn't want to give it back. It's an amazing family car with style, safety and practicality in mind. Here are a few of my favourite things about the all-new Honda CR-V: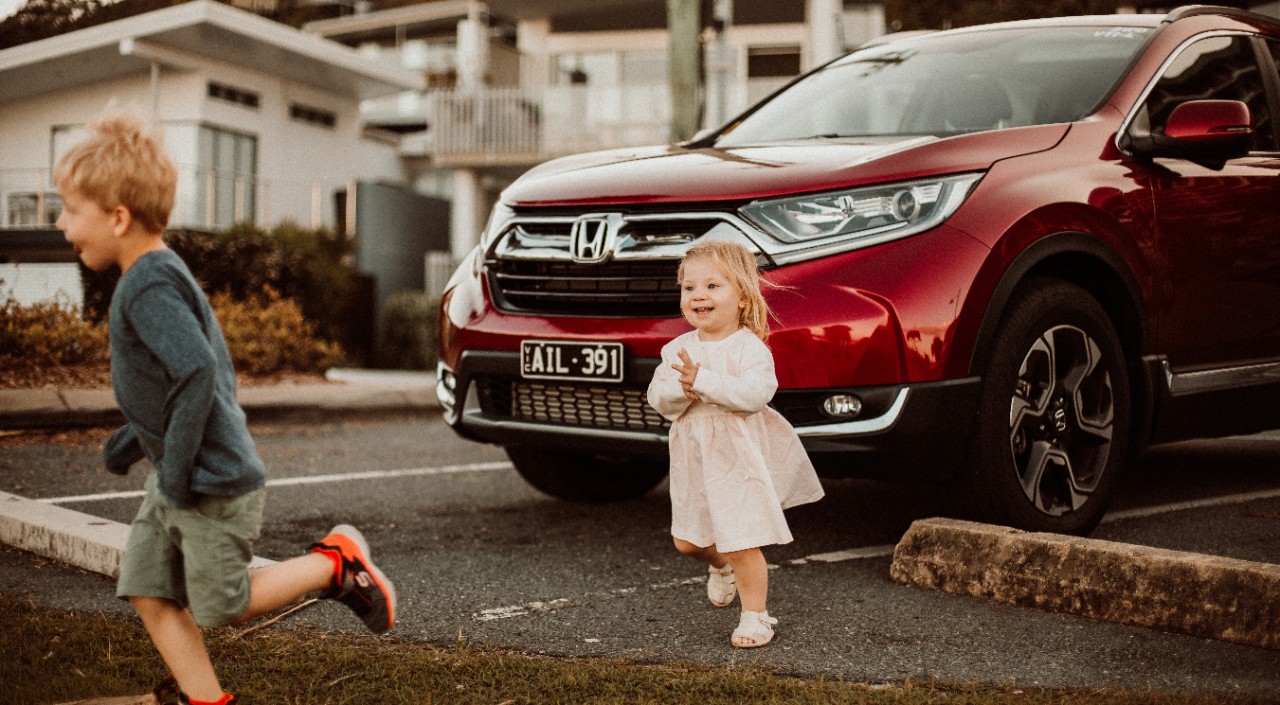 Apple CarPlay and Android Auto

We decided to hit the open road and go for a weekend away the first weekend we had the CR-V. With Apple CarPlay and Android Auto we never had to worry about not having something for the kids to listen to. Yes, this meant a lot more 'Rock-a-bye Your Bear' but also a lot less having to hear 'are we there yet?' Oh, and it's standard across the entire CR-V range.

Safety and peace of mind

It rained quite heavily that weekend, and while driving in undesirable conditions can be unnerving (especially with precious cargo in the car), it was comforting to know that the CR-V is fitted with ISOFIX points and three top tether mounts for the child seats across the second row, basically offering even more protection for your children. LaneWatch was another clever feature, keeping an eye on the most dangerous blind spots for you.

7 seats

Having the CR-V as a 7 seater was a great advantage. It meant rather than having to take two cars, we were all able to travel in the one car together, saving money on petrol and spending more family time together. It's also great for those of you who have unexpected guests on the school drop off.

90 degree rear doors

Getting in and out of the car was a breeze which made the frequent stops (as you often have with small children) hassle free and easy. The children's booster seats were easy to get in and out which I often find can be an absolute nightmare.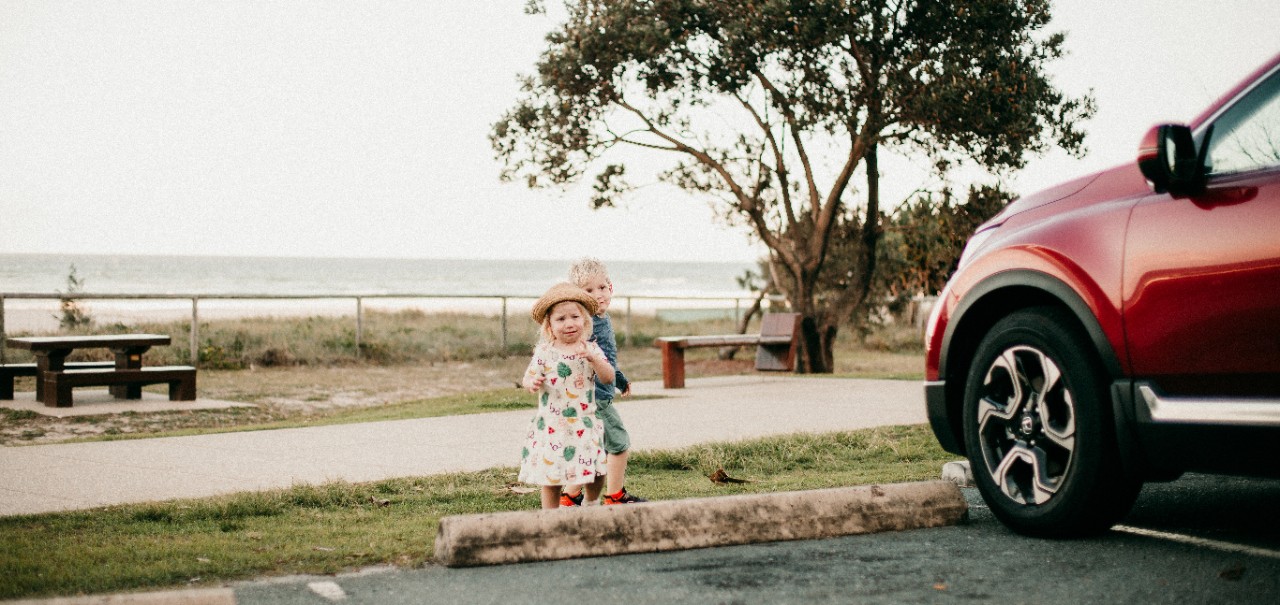 A dream to drive

Not only is the CR-V super stylish, it was an absolute dream to drive. I'm not an SUV girl - I don't like to feel like I'm driving a truck, so I was pleasantly surprised at how easy this car was to drive and park for a 7 seater. After our weekend away, I drove the car in and around the city and found it fit in to the hustle and bustle of city life perfectly.

The little things

I'm not one to glance in the vanity mirror, but the conversational mirrors in the CR-V are great. One quick glance up and I could see what my little ones were up to without having to cram my neck and take my eyes entirely off the road for longer than necessary.

Space aplenty

The boot space is good. Very good. I don't exactly travel lightly wherever we go and this weekend away was no exception. So it was impressive to be able to fit the pram, bikes and all of our gear very easily in the boot. More space means extra comfort as well, and let's face it, who doesn't want a comfortable ride during a long road trip! I had plenty of legroom sitting behind the front passenger in the second row, and my son and daughter still had ample leg space sitting in their booster seats in both the second and third row.

This is one SUV that will impress the whole family. It's definitely going on the Christmas list.
To discover more about the Honda CR-V, visit the showroom by clicking here>