We think the most important thing about a car is that it does what you need it to do. So here are a few of our suggestions on making the most of the new Honda Civic.
1. Load up at the shops
So, how many times have you walked up to your car, hands full of bags, and then silently cursed the fact that your keys were in your pocket? Happens to us all the time. Well Smart keyless entry on Civic VTi-S models and above makes that frustration a thing of the past. If the key is in your pocket or bag, the car senses you walking up to it and will unlock as soon as you touch the door handles or boot release. And even then, there's no need to dig around for the fob to get going; a push Start button means you can fire up the engine so long as the key is inside the car. Plus, it does make you feel a bit like a racing driver, even if you are just on your way to the shops. If you're worried about getting it all in, just see our next point…

2. Fill it full of friends

The Civic is one of the largest cars in its class which means you can get a full complement of mates inside it and there'll be no arguing over elbow or legroom even on the longest trips. Plus they won't have to pack light since the Civic offers up to 519 litres of bootspace, easily enough for a weekend's – or even a week's – worth of clobber, plus the tent and esky. Did someone say 'road trip'?

3. Put your foot down

All Civic engines use our legendary VTEC system which makes them more economical on your daily drive and more powerful for those moments when you need to put your foot down, responding instantly to the right-hand pedal. The new 1.5-litre engine in VTi-L models and above combines VTEC with a turbocharger for more of everything from a smaller, more economical package. Since the new Civic is lighter than the previous model, it feels nimbler whether you're on city streets or out on the open road. We can't actually promise to make your morning commute fun but we do think you'll enjoy it more in a new Civic.

4. Stuff it full of stuff

OK, hands up who uses their car as a bit of a four-wheeled backpack? You know what we mean; spare chargers, a make-up case, a spare pair of shoes, the gym kit you keep meaning to wash and maybe a towel and some swimmers for a quick dip on the way home from work. Well the Civic's got you covered with heaps of clever storage space in the cabin including a centre console big enough for a full-sized water bottle or a big iPad and a two-tiered storage tray in the dashboard perfect for little odds and ends. There's nothing wrong with making your car a home from home; just remember to wash that gym kit occasionally.

5. Let it look after you

The VTi-LX model comes as standard with Honda Sensing technology, a host of smart systems which don't just keep you and your passengers safer but also make journeys less stressful by keeping an eye on things for you. Adaptive cruise control takes the strain out of commutes, even in bumper-to-bumper traffic and out on the highway, lane keep assist helps keep you tracking true. Not only will the car warn you if it thinks you might be danger of a collision with the car in front, it will also alert you if you seem to be drifting out of your lane or even the road itself and if the worst does happen, it will help you brake as hard as possible to reduce the impact of an accident.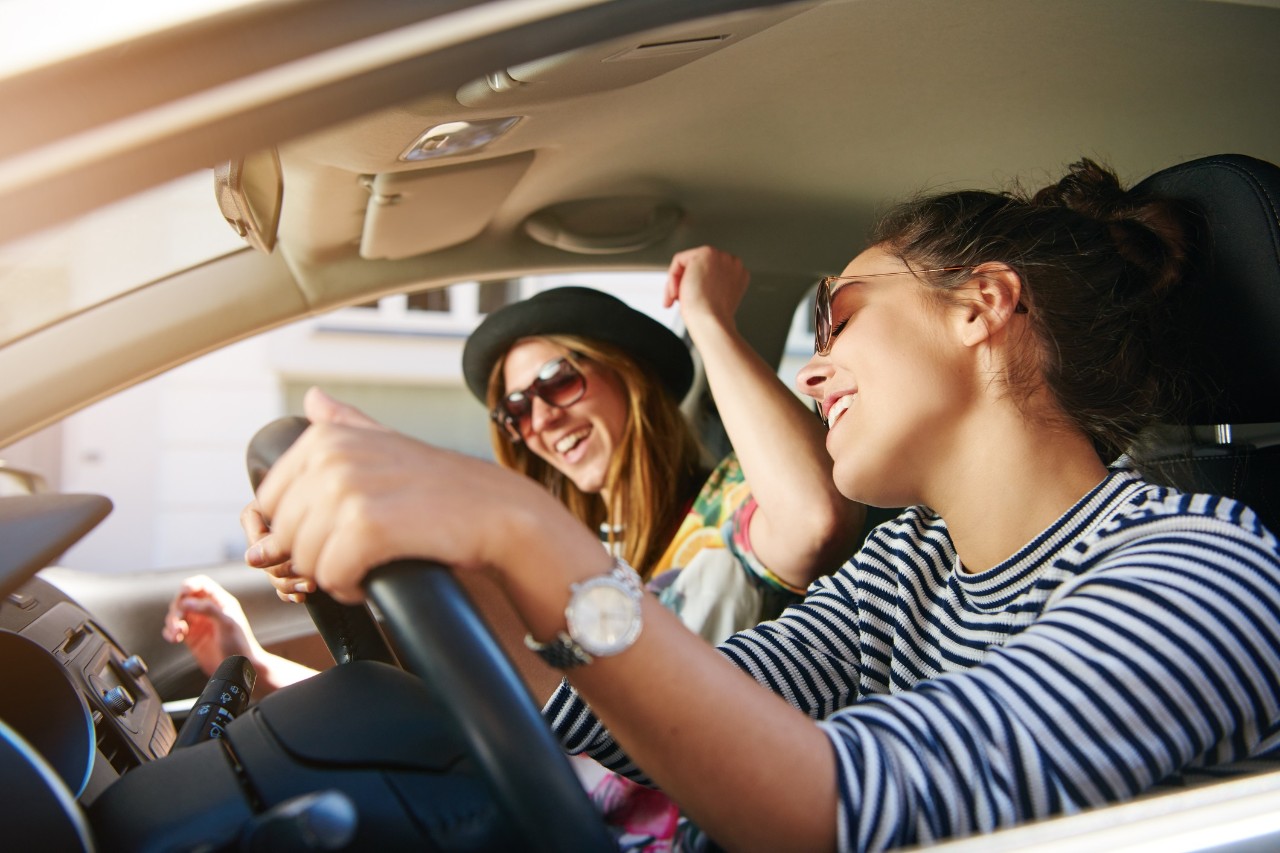 6. Belt out a tune

Singing along to the radio on a road trip is definitely one of the best 'feelgood' moments (although maybe not so much for our passengers). The problem is that the right song only comes up every so often in between the ads. Well Apple CarPlay® and Android® Auto, both standard on the new Civic, have that covered. You can access the playlists on your phone or stream them via Spotify so that every song can be a singalong belter if you want it to be. Just maybe wind the windows up first if you're at the lights.

7. Relax and just drive it

Whether you're using it for your daily commute, the school run or weekend escapes, the one thing you want to know about your car is that it won't let you down. It's a little bit of peace of mind that leaves you free to concentrate on more important things. We know this, which is why Honda's have always been famous for their reliability. It's also the reason why the new Civic has one of the best warranties compared to its competitors; you're covered for a full five years, no matter how many kilometres you put on the clock.


FIND YOUR CIVIC